| | | |
| --- | --- | --- |
| | Top 10 Art Directories Online | |

Linkism - Webmaster Articles for Artists Online

+ The Webmaster article below is recommended list of directories for artists to be listed in. They're not ALL the directories you should be listed in though, theater just a beginning.
+ Linkism.com's Webmaster section aims to provide webmasters with marketing, promotional and web design tips. We focus on art sites because that's where our passion is, but the website promotion articles, tips and resources will also be useful for all website owners.

Linkism Art Directory> Webmaster Resources> Ten Popular Artist Directories Online



Ten Artist Directories that Artists Should be in
Sponsored Links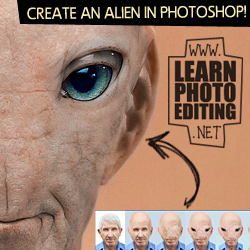 Last Updated March 2009.. forcing the list to become the Top 9 Art Directories!

If you build it, they don't necessarily just come. To have a steady stream of visitors to your website you have to continually have your website address in front of people and one of the best ways to do that is to have your site placed in good directories and link collections. Having your link on as many good quality directories and websites as possible also helps with being found by search engines.

To begin with you should start with adding a links page to your own website. Most other artists and art resource sites only accept new links that are willing to reciprocate their link. Don't be afraid of losing visitors by having links to your competition as the benefits will far outweigh any doubts you have about listing other art sites. If you are still hesitant, think of the laws of Karma (giving and receiving) or the saying "you scratch my back and I'll scratch yours".



1. DMOZ - http://dmoz.org/
The DMOZ directory is in my opinion the most important link you can get. Not necessarily because you will get a lot of traffic from the DMOZ website, but because of the other websites that use the directory. Google uses DMOZ for its directory and so do a lot of other major websites. Follow the guidelines for adding your site carefully!
Accepts : All categories
Negatives : It can take forever to be listed. Be sure to follow the listing requirements exactly! (yes it takes time to read their guidelines!)
Positives : Google also uses DMOZ for its directory.



2. Linkism - http://www.linkism.com/
Art Directory of quality sites that charges a review fee of $15USD. Painters usually receive several listings: eg abstract painters, American painters and painters beginning with B would be a typical painters listing. All listing are added in the new sites for the month too.
Accepts : Art related sites
Negatives : No free domains listed.
Positives : Receives good traffic and premium options are very affordable.



3. Painters Keys Directory - http://www.painterskeys.com/
Nice layout, organized and popular. Charges a yearly fee to be listed. Robert Genn also publishes a quality newsletter for artists.
Accepts : Living artists
Negatives : Artists are only categorized alphabetically, not by style. The fee is annual.
Positives : Listings look good and the newsletter is a good read for artists.



4. ArtQuotes.net Art Directory - http://www.artquotes.net/directory/
Popular directory charging a once off review fee to be listed. List of good quality art sites..
Accepts : Living artists, Famous artists and Artist resources
Negatives : No exchange links accepted.
Positives : Popular site with good traffic.



5. Paintings Directory - http://www.paintings-directory.com/
An artists directory in French and English. Paintings Directory requires a reciprocal link back or you can choose to pay a small fee to be listed at the top of your category.
Accepts : Living Artists and Famous artists (masters)
Negatives : Listings are not very search engine friendly.
Positives : Large listing of artists.



6. Art Web Links - http://www.artweblinks.com/
Art directory offering an exchange link option or a small fee for premium listing.
Accepts : Living artists and Artist resources
Negatives : Could benefit from more categories.
Positives : Listing can also upload a small image.



7. Yahoo Directory - http://dir.yahoo.com/
The Yahoo! directory can be an excellent source of regular traffic for artists but getting listed can be a challenge. You can submit your site for free but don't hold your breathe while you're waiting to be added. Or you can choose to pay the US$299 annual listing fee to have your site reviewed within 7 days. Webmasters are either very much for or against the value of a Yahoo! Directory listing, but I think your budget should decide. If you have the money I highly recommend giving it a try, if not, there's plenty of other cheaper places to submit your site.
Accepts : All categories
Negatives : Wildly expensive to be listed and some categories send little to no traffic.
Positives : Yahoo! is the most popular site on the internet.



8. Art Resources - http://www.artresources.co.uk/
Resources section of the "Art Industri" website in the UK offering exchange links with artists.
Accepts : Art related sites
Negatives : Artists listings could be categorized better.
Positives : Popular site that has been around for a long time.



9. Art Promote - http://www.artpromote.com/
Now only listing non commercial sites for free with sites of a commercial nature (eg, artists selling art) having to pay a monthly sponsorship fee.
Accepts : Living artists, Famous artists and Artist resources
Negatives : No easy way to submit a normal site without paying a monthly fee.
Positives : Well established art site with good traffic.


Getting your site placed on these directories is just the start.. a very good start, but certainly no reason to stop. The Internet is continually changing so you have to change with it. Get your website listed in as many relevant places as you can. Set a goal to submit your site to one site every day/week/fortnight/month, depending on how much free time you have.

Keep your own links page focused rather than just adding links to anyone that asks. You might choose to only exchange links with other artists, or only art sites, or sites related to your subject matter. Your links collection will soon start to gain in popularity as people realize it is a carefully selected and not just a link free for all collection, it gains respect from other artists/webmasters and from the search engines as they like focused collections of anything. Just don't get to a point where you think you've finished promoting your website or you will soon see your hard earned traffic disappear.

Good Luck with getting listed!.







Copyright © Linkism.com
This article was written for Linkism.com http://www.linkism.com
Linkism is a popular art directory with a webmasters section to help artists and people in the arts industry promote and market their website online.






Permission to reproduce this article is granted provided it is reproduced in full, with all website addresses working and that Linkism.com is clearly acknowledged to be the author with the Copyright information and website details listed below the article.
Linkism Web Directory
Contact
-
About Us
-
Webmasters
-
Add URL
-
Link to us
Artist's Web Directory and Webmaster Resources Online.
Copyright © Linkism.com